Jamie N. Miller
Senior Commercial Real Estate Paralegal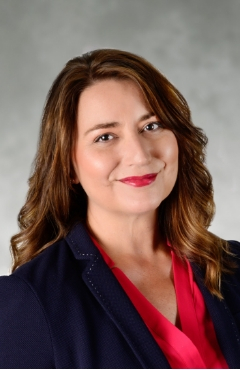 Jamie N. Miller
Senior Commercial Real Estate Paralegal
Contact Information
667-212-3000
Jamie Miller is a Senior Commercial Real Estate Paralegal in the Baltimore, MD office of Tiber Hudson LLC, where she supports Krista North and Matthew Grant in the many phases of commercial finance transactions. She reviews and organizes due diligence materials, drafts loan documents and financing statements, summarizes search reports, reviews and comments on commitments for title insurance, exceptions to title, and ALTA surveys, reviews and abstracts lease agreements, manages closing checklists, and coordinates closing, funding, and post-closing matters.
Ms. Miller has more than twenty-five years' experience working as a real estate paralegal for national and regional law firms in addition to experience managing and operating title companies. Her areas of expertise are Commercial Real Estate Law, Title and Survey Review, UCC, Corporate and Real Property Due Diligence Review, USPTO Security Interest Filings and Research.
Ms. Miller assisted bond counsel and conducted the bond closing in an ACG Maryland Deal of the Year Nominee in the Technology/Biotechnology category. She successfully closed a $105MM real property refinance transaction consisting of over 150 fee and leasehold properties in multiple jurisdictions, and prepared loan assignment documentation and successfully closed a $74MM Performing Multifamily Note Sale consisting of over 110 loans.
Ms. Miller graduated with Honors from Stevenson University (Villa Julie College) with a Bachelor of Sciences Paralegal Studies.
Education
Stevenson University (Villa Julie College), B.A., Honors, Paralegal Studies