Roderick D. Owens
Founding Member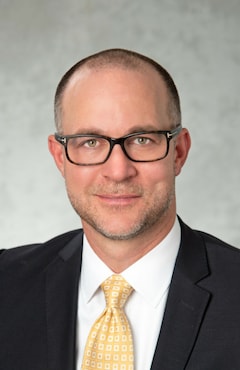 Roderick D. Owens, Esq.
Founding Member
Areas of Practice
Real Estate Finance
FHA/HUD/GNMA
Health Care Capital Finance
Lobbying & Advocacy
Contact Information
202-973-0102
rdo@tiberhudson.com
Mr. Owens maintains a national real estate finance practice representing mortgage and investment banking firms in structured financings. Mr. Owens's practice focuses on federally insured and guaranteed financing programs for hospitals, nursing homes, assisted living facilities, and senior housing facilities, with a strong emphasis on HUD's Section 242 and Section 232 financing programs.
For over 15 years, Mr. Owens was associated with a prominent Washington, D.C. law firm with a national real estate and capital finance practice. During his career, Mr. Owens has developed substantial experience with tax-exempt and taxable bond financings, letter of credit substitutions, GNMA Securities backed loans, tax credit properties, air rights leases, ground leases, mezzanine financing, various housing assistance programs, and other permanent financing and refinancing alternatives. Mr. Owens has represented both landlords and tenants in commercial real estate transactions.
Mr. Owens is the Executive Director of the Committee on Healthcare Financing, which is a national trade association of mortgage and investment bankers and health care financing consultants focusing on HUD's Section 232 and Section 242 programs. As such, Mr. Owens is active in working with Federal Departments and Agencies, Congress, and the Executive Branch in matters regarding hospital and senior housing/healthcare facility financing.
Education
University of Maryland, B.A., Economics, 1994
Tulane University, J.D., cum laude, 1998
Bar Admissions
District of Columbia
Maryland
United States Supreme Court
Associations
Committee on Healthcare Financing 
Publications
Co-author, "FHA Hospital Mortgage Insurance: An Affordable Source of Construction Capital in a Turbulent Market," Bloomberg Law Reports – Health Law, Vol. 1, No. 7 (August 2008)